MatterScan officially welcomes Angela M. Belden as an equal business partner.
Angela M. Belden, FAA Cert. UAS Pilot
Matterscan is pleased to announce that Angela Belden has joined forces with John Hubbard to create a new strategic partnership. 
With over 20 years of experience in architectural, engineering, construction (AEC) and environmental industries Angela brings a wealth of knowledge in the areas of Reality Capture/AR/VR, LiDAR, Remote Sensed Data Implementation & Management, 3d Terrestrial Scanning Processes, Survey & Geospatial Technology & UAS Implementation & Deployment.
Angela's passion for the development & implementation of new technologies, coupled with her AEC background make her well suited to be Matterscan's Director of Project Development.  This new collaboration is specifically designed to drive innovative technologies and services for the benefit of Matterscan's clientele.
When creativity meets brilliance and experience.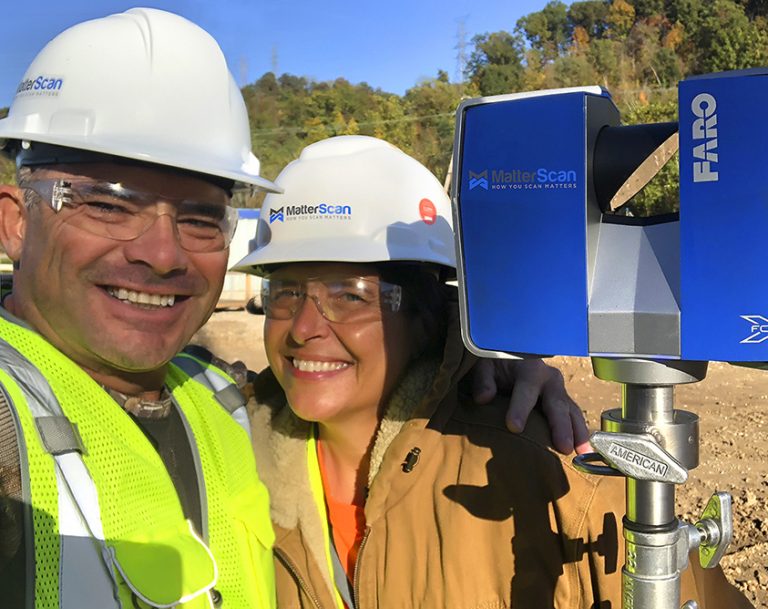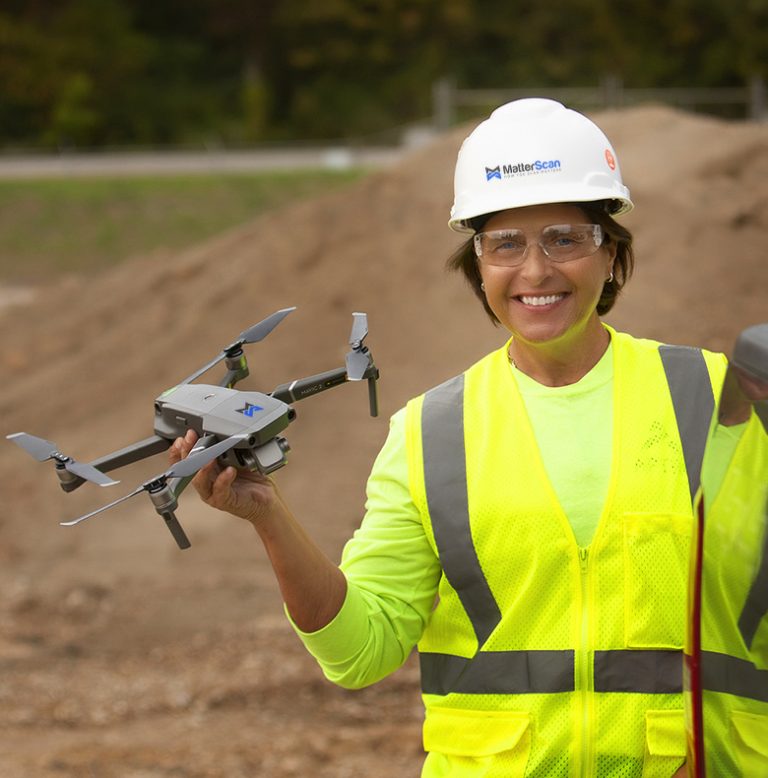 Angela conducts aerial mapping with MatterHawk
Some of the serious chops that Angela brings to the table is her wealth of experience in aerial mapping.
While some service providers have staff who've passed the required FAA's 107 Certification, Angela goes far beyond simply flying missions.
She is able to execute everything from volume calculations and all aspects of AutoCad modeling and deliverables. 
She knows exactly what Engineers need, often before they do.
Our goal is to provide services which exceed client expectation, which we do as a matter of routine. It's exactly this ability that makes our company a smashing success.
Patented technologies driving an emerging Market with deep knowledge and experience.
It is in fact why our motto is "How We Scan, Matters".